Fort Worth 100-vehicle pileup on icy Texas Interstate 35W leaves at least 5 dead, multiple people injured
Fort Worth 100-vehicle pileup on icy Texas Interstate 35W leaves at least 5 dead, multiple people injured
February 11, 2021
Icy conditions in Texas have led to a massive pile-up on Interstate 35W in Fort Worth involving dozens of vehicles, as authorities urge residents to stay home.
Don't get caught unprepared as things go south. Order an emergency antibiotic kit with 5 live-saving antibiotics prescribed directly to you by board certified physicians. Use promo code "MONSTER10" for $10 off. Having an emergency supply of antibiotics is crucial for the crazy times we are in.
Via foxnews.com:
Fort Worth Police confirmed to Fox News that there were five fatalities and an unknown number of people injured at this time.
The number of vehicles -- including both passenger vehicles and 18-wheelers -- involved is between 70 and 100 at this time, police said, but the number could end up being much higher, as first responders continue to assess the scene. The first crash occurred around 6:15 a.m. Thursday.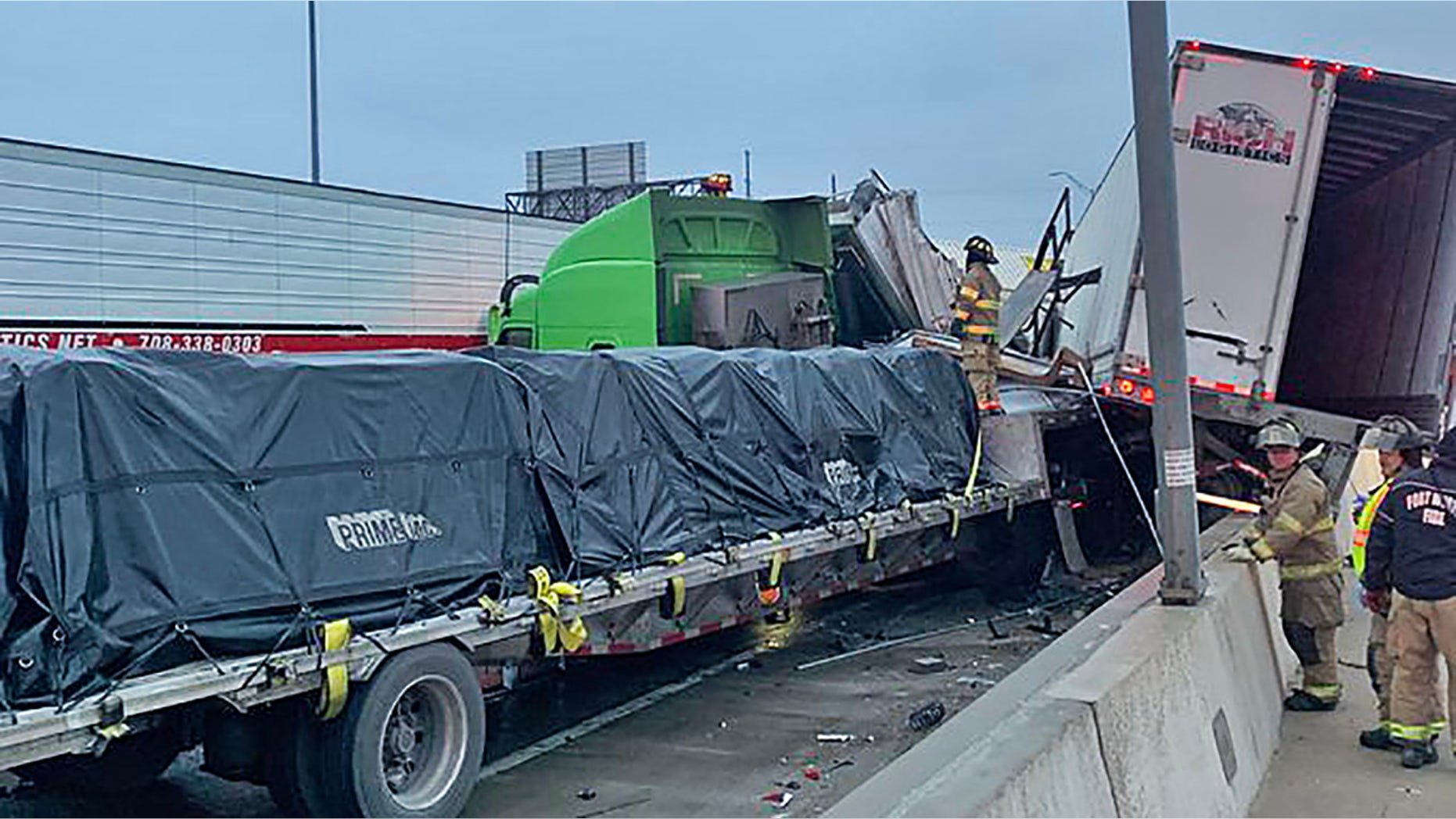 Fort Worth Fire Department (Twitter)
Multiple videos posted on Twitter showed how quickly the icy roads turned a traffic jam into a disaster.
WARNING: GRAPHIC VIDEO W/ EXPLICIT LANGUAGE 
My drive home at 4:30 am black ice and a frozen windshield pic.twitter.com/r4n6Os3aU2

— Noah LeGate 🙄 (@NoahFence183) February 11, 2021
YIKES! This pileup on I-35 is one of several examples of the bad road conditions this morning created by that freezing rain. PLEASE stay home if you can. Remote work is nothing new. TxDot and DPS are suggesting you avoid I-20. pic.twitter.com/4whlalNTrt

— Cynthia McLaughlin (@cynthiasmu) February 11, 2021
The same conditions that led to the incident have also made it difficult for local agencies to conduct rescue operations. At least 36 people have been transported to the hospital for medical attention in various conditions, Bradley Perez, Fort Worth Police public information officer, told Fox News.  
Mike Drivdahl, Fort Worth Fire public information officer, told Fox News that people continue to walk up to rescue workers to report medical events.
The Fort Worth Police Department and local service Med Star are on the scene, as well, and assisting with the search and rescue.
DANGEROUS WIND CHILLS, FREEZING TEMPERATURES, WINTER STORMS TO HIT US
Due to the icy conditions, the agencies are bringing in sand trucks to help improve law enforcement and the fire department's ability to reach and assist people in need.
"This is obviously not something we deal with a lot in Fort Worth," Drivdahl said, referring to the ice and snow. "But we do have the resources to respond to it."
Officials asked that residents remain home due to extreme conditions. Between that and the accident, the roads are "very dangerous," they said.
Recommendations for driving in icy or snowy weather:

*Drive with care, even if the roads have been treated
*keep well back from the road user in front as stopping distances can be ten times greater than on dry roads
*take care when overtaking vehicles spreading salt or other de-icer, particularly if you are riding a motorcycle or cycle
*watch out for snowploughs which may throw out snow on either side. Do not overtake them unless the lane you intend to use has been cleared
*be prepared for the road conditions to change over relatively short distances
*listen to travel bulletins and take note of variable message signs that may provide information about weather, road and traffic conditions ahead.