Weekend Scorcher: Longest Heat Wave Since at Least 2016 to Grip Northeastern US Into 4th of July
Weekend Scorcher: Longest Heat Wave Since at Least 2016 to Grip Northeastern US Into 4th of July
June 30, 2018
Days of highs in the 90s and 100s F with dangerously higher temperatures are expected to grip many communities in the Northeast through at least July Fourth.
Via accuweather.com: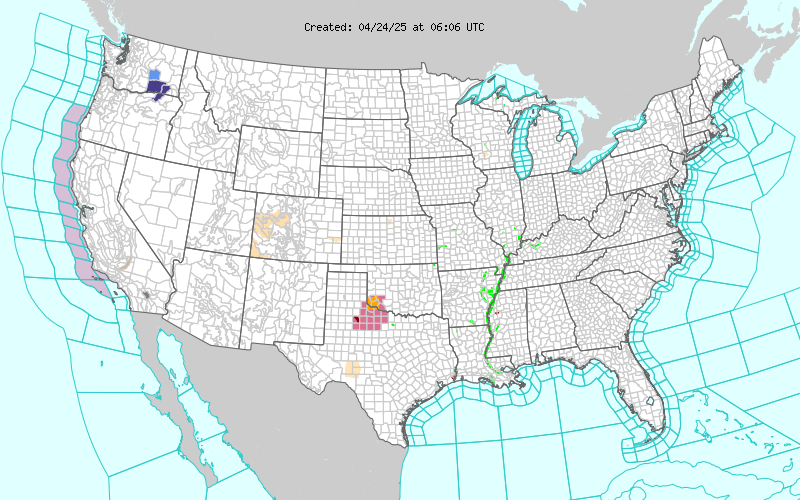 National Weather Service Map. Red indicates Red Flag Warning. Purple indicates Excessive Heat. Orange Indicates Heat Advisory.
The added strain of dealing with days of heat and humidity can lead to higher energy costs and an increasingly greater threat of residents suffering heat-related illnesses.
"It will not only be very hot, but it may also be perceived as relentless for many people in the Northeast as the heat lingers into July," AccuWeather Long-Range Meteorologist Paul Pastelok said.
"Last summer, the longest stretch of 90-degree days was mostly in the four- to five-day range for areas north of the Mason-Dixon Line," he said.
This heat wave can range from six to eight days in many communities. This includes in Burlington, Vermont; Albany and Syracuse, New York; Hartford, Connecticut; Pittsburgh and Philadelphia; and Washington, D.C.
A heat wave across the northern tier of the U.S. is defined as three consecutive days of highs at or above 90 degrees Fahrenheit.