Number of Homes for Sale Across US Soars
Number of Homes for Sale Across US Soars
August 9, 2022
The growing number of homes for sale could make for a buyers' market.
Don't get caught unprepared as things go south. Order an emergency antibiotic kit with 5 live-saving antibiotics prescribed directly to you by board certified physicians. Use promo code "MONSTER10" for $10 off. Having an emergency supply of antibiotics is crucial for the crazy times we are in.
Via slaynews.com: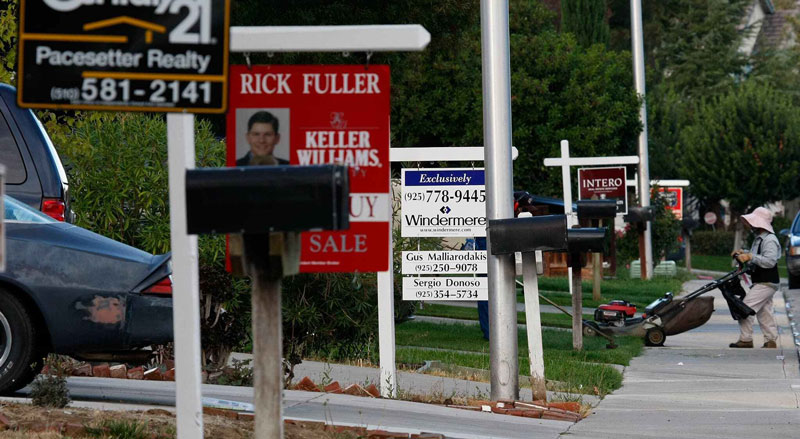 The number of homes listed for sale across the United States has soared to a record high in July, according to reports.
A new report published by Realtor.com on Tuesday signals that higher mortgage rates and soaring prices are decreasing consumer demand for housing.
The growing number of homes for sale could make for a buyers' market.
Would-be buyers now have more negotiating power when it comes to purchasing property, as inventory levels continue to rise.
This will no doubt be a welcome change to potential buyers, after years of the increasing rise in home prices, lower inventory levels, and increased demand.
The number of active listings of homes for sale rose 31 percent from a year earlier in July, according to Realtor.com.
The rise marks a record-high increase for a third consecutive month and the largest increase in inventory in the data history.
Meanwhile, the total inventory of unsold homes, including pending listings, increased by 3.5 percent year over year.
Realtor.com said the rise in unsold homes is due to a decline in pending inventory.
However, the total inventory of unsold homes increased for the first time since September 2019.
Newly listed homes also declined by 2.8 percent in July on a year-over-year basis, according to the report.
Interest rates have risen as the Federal Reserve has tightened its monetary policy in an effort to combat soaring inflation, which stood at 9.1 percent in June. As a result, increased mortgage costs have put a damper on the housing market.
Currently, the contract rate on a 30-year fixed-rate mortgage is averaging 5.54 percent, according to data from mortgage buyer Freddie Mac.
This time last year, the 30-year fixed-rate mortgage averaged 2.78 percent.
The latest report suggests that the housing market may finally be balancing out, which could in turn provide more options to homebuyers who are still actively searching for a new home.
However, inventory has yet to return to pre-pandemic levels, and the number of active listings in July was 15.7 percent below 2020 and 45.4 percent lower than the pre-pandemic average during 2017–19.
In addition, while the outlook for homebuyers appears to be more positive in terms of higher availability, house prices are still at an all-time high.
At present, the nationwide median list price in July at $449,000, up 17 percent from a year earlier and down just slightly from the all-time high reached in June.
The report comes as the Federal Reserve is expected to announce, in September, another rate increase of 50 or 75 basis points.
The increase could cause sellers to cut down house prices in an effort to stave off market competition.
"With inventories increasing, buyers will have more negotiating power," Danielle Hale, chief economist for Realtor.com, told Bloomberg.
"The two years of a market heavily tipped in favor of sellers appears to be in the rearview mirror."
However, Realtor.com noted that newly listed homes declined by 2.8 percent in July, compared with the same time last year.
The number suggests that seller sentiment may have shifted and owners are reconsidering selling their homes amid a volatile economy.